Bring your goals to life with the support & resources of a community
exclusively for women in business... with Moxie
MOXIE
MEMBERSHIP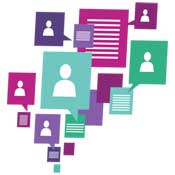 A guaranteed BOOST to your energy, success attitude, & confidence regularly! 

Transform your business by locking arms with the most inspiring women in business for networking, skill sharing, and powerful friendships!

WHAT YOU GET:

Dynamic & Uplifting Community
• grow your network
• increase your exposure
• create power-partners
• Moxie member directory
• live & virtual networking events
• private member forums

Training & Skill-share
Learn critical skills to keep your business growing & teach what you learn to others in our weekly training series. 
✨INNER CIRCLE ✨
Peer-Advisory Group + Private Coaching 
Your own curated board of directors & personal, direct support!
WHAT YOU GET:
• Moxie Membership PLUS
• seat in the circle of big thinkers
•  monthly in-person meetings
• private coaching session
• accountability
• specialized training
• exclusive opportunities
• Moxie Membership

Limited Seating -- Applications currently open until end of September. 
LEARN MORE