What would change for you if you had a pipeline full of ideal prospects, Rolodex full of people with influence & aspiration, referral partners who couldn't wait to refer you, and an advisory board encouraging your growth in all areas of life?
During this FREE online training, I'll share with you exactly how you can Audit Your Network and put great intention into building genuine connections and rewarding relationships that skyrocket your success!
Registration for this event has passed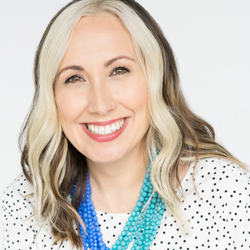 Dill has always been obsessed with the art of gathering people to create communities.
Using social media to build and grow communities that grow businesses, Dill simultaneously built Women with Moxie, and a successful career in Real Estate closing over $150 million dollars in sales.
She's a community influencer, best-selling author, sought after consultant, speaker, and event host known for her optimism, enthusiasm and effectivity.
Dill is passionate about helping women embrace bold financial perspectives, develop sales & negotiation skills, and learning to leverage influence while allowing genuine heart-felt connection.
Now she's here to help you reach yours! > Learn more about Dill here.