"The magic of networking is you are only one introduction away from having everything you want."

-- Dill Ward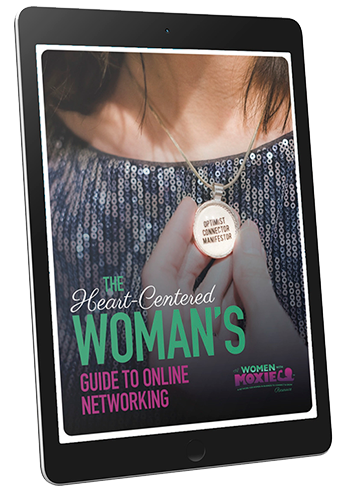 Need some tips to help you meet people? Grab this free book! 
The Heart-Centered Woman's Guide to Networking
Women with Moxie is here to support you in making valuable, heart-centered connections that will move you forward and help you step into your biggest dreams.

This easy workbook will cover:
♥ unique perspective about networking
♥ how-to build genuine connections
♥ attracting what you want
♥ being strategic with your networking time
♥ embracing generosity to let the love flow 
It only takes ONE new contact to change your life forever!